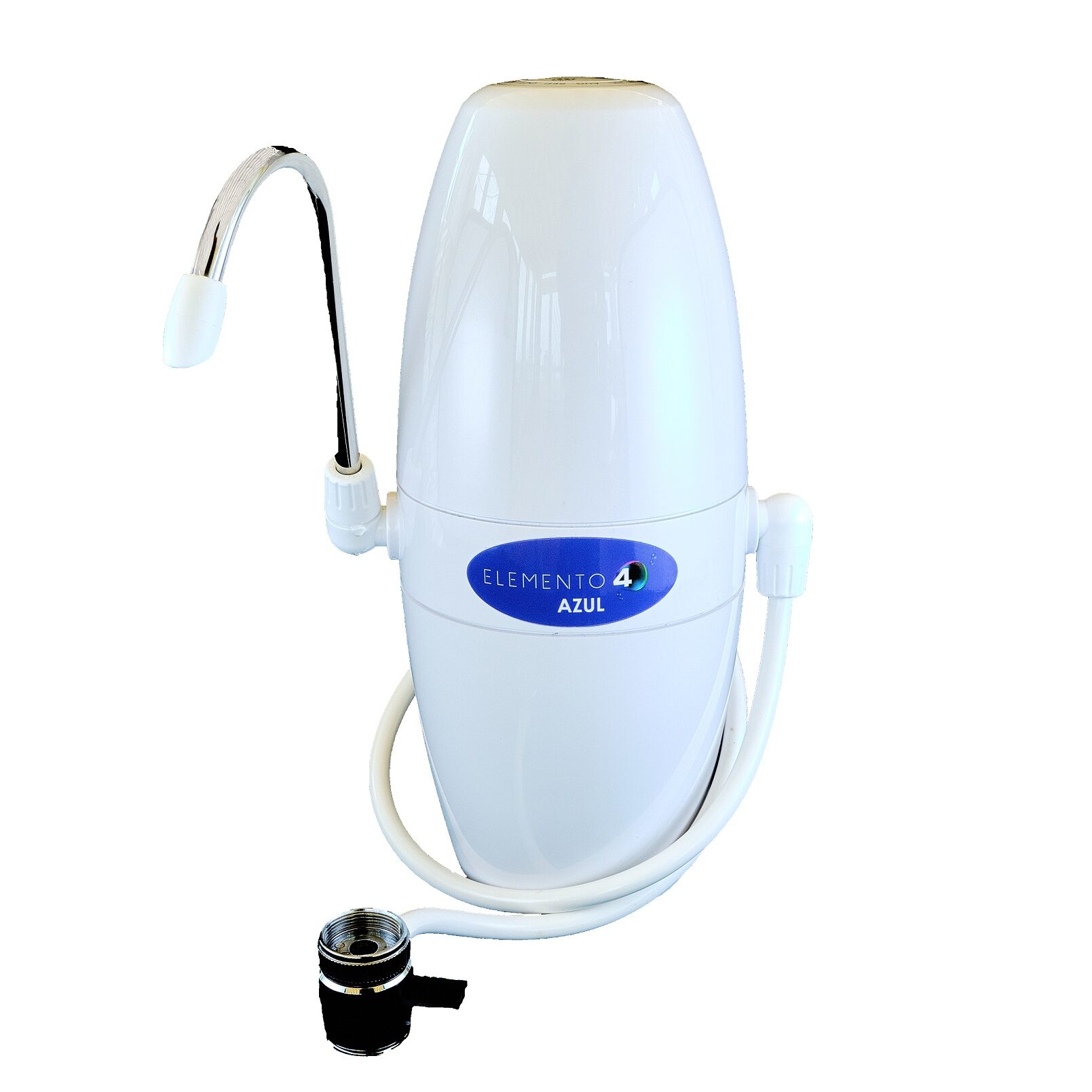 The drinking water filter for transport or for the small wallet.
Filtration takes place during water withdrawal through two parallel filter cartridges. The water filter can be easily (de)installed by yourself in just a few steps. This makes it a flexible and mobile solution.
Clean water, completely mobile: more about the AGUA azul
Special product advantages:
High-quality double activated carbon filter with innovative filter medium: the patented fibre additive AQUALEN® removes a wide range of pollutants that may be contained in the water.
The avoidance of channel formation in the filter medium (so-called channel effect with loose granular debris) ensures high performance.
Quick installation on any standard water faucet. Transportable for home, apartment or boat
The easy filter change, the unbeatable price/performance ratio and the five-year guarantee on function (with proper filter change and use) make the AGUA azul a top seller.
The AGUA azul removes as far as possible heavy metal ions such as lead, iron, copper, cadmium and nickel, which can be released into the water from domestic water pipes due to the installation.
This is what the AGUA azul does for taste-disturbing substances:
In addition to the one-time purchase price of 95.00 EUR, we recommend an annual exchange of the filter cartridges at a price of 45.00 EUR.
Technical highlights:
Shapely and compact. Height without/with tap 270/290mm
Unchanged, optimal PH value of about 7
Housing Ø centre 118mm
Weight, dry 980g
Filter cartridges 2 x B200
For cold water only
Stainless steel outlet pipe, 8mm
Connection to the tap outlet
Connection thread: M22 and M24 fine thread
Hose size: 8mm
Max. Max. flow 3,5l/min.
Ideal flow rate 1-1,2l/min.
Filter change reminder with a turntable on the cover
Filter disposal for household waste
Filter change – whichever is reached first:
4000 litres withdrawal OR 6 months with chlorinated water.
Call us: +34 971 142 272
In a detailed conversation, we can discuss your problems and wishes, and together find the perfect solution for you.